10 Rules for London Tenants
As London's populations grows with exponential temps, ever more current and potential renters are unaware of how and why tenancy agreements often end up bad.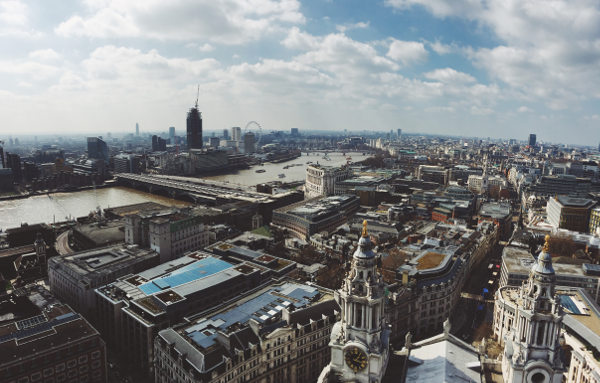 1. Do not Abandon the Property You Rent Unless
Apparently, this sounds more than logic but if you don't want to lose your tenancy, the rental you inhabit must actually be your prime of residency. Make sure you inform the real estate landlord of your temporary departure and for how long it might actually last. If your landlord is not aware of your absence, he might assume you've left the housing and try to rent the property fast. It is crucial to have your rent paid in advance while you are away. If you happen to leave your leasehold (or short term accommodation)  to anybody while you're gone, have in mind that your landlord might throw you out for subletting property inventory without authorization.
2. Pay Your Housing Rent On A Regular Basis
A common practice is for rent to be paid in advance. Depending on your landlord it could be done on a monthly or a weekly basis. Double check your tenancy contract and specify the exact date that the rent is due on. If by accident you turn out late, your landlord could terminate the tenancy contract and claim what property rent you owe. If you can not cover your housing expenses, you could ask for advice. Any local adviser could help you save your home. If you request Housing benefit to help you cover your rent, you have to keep the claim up to date. If you fall behind, you might face eviction. For all changes that occur with your circumstances you must inform the housing benefit department. What they do is to collect information every here and there even if you status stays the same. If by any reason you delay your payment – notify the council. They could help you with an interim payment.
3. Don't Leave Any Housing Bills Or Service Charges Unpaid
It is an unwritten rule for tenants to cover electricity, gas, water and all other bills over the property and its inventories. The tenancy contract must clearly state who's responsibility bills are. If service duty is prolonged, it could be cut off. Usually there is a fee in order to get reconnected. You might be responsible for service costs for things like the cost for cleaning, property gardening or inventory company services. The tenancy agreement should have detailed information on the topic.
4. Treat Responsibly All Property Inventory
In most cases tenants must take care of the property maintenance. You are bound to take care after your home's shape and all the repairs it needs. Tenants must keep away or stop anybody who might cause damage to both your or your neighbours' property, as well as all inventory belongings.
5. Take Care Of Your Home And Report Repairs
Normally landlords are the ones responsible of the property exterior, interior and inventory in general. Electricity, plumbing and heating are just a few to name. Landlords are responsible to ensure gas certificates, energy performance certificates, electrical installations and all safety standards. Renters have to look out after all property inventories, their property usage and protect those in case of danger.
6. Fair Wear and Tear Might Cause You Problems
If any of the household inventory items are under extensive usage it is normal to show signs of damage. If you burn a hole in your sofa, that isn't fair wear and tear for sure. Tenants must report any repairs done or unsafe inventory appliances that need such. Any minor problems such as smoke alarms that do not work or light bulbs in need of change should be repaired by the renter, unless the tenancy contract has different conditions over property inventories. If your carpet is a bit thin out of usage it is for sure fair wear and tear, but if rip it in half – you will have to pay for it. If you repair or replace any inventories you should keep all the receipts in case of unexpected arguments.
7. Be As Good To Your Property Inventory As To Your Neighbours
Good neighbours do not disturb those they share their property with. Antisocial behaviour is in fact a legal reason for your property landlord to evict you. It doesn't matter what your tenancy is. Antisocial behaviour means to have your TV or music too loud, to have your pets running around the property or to have children out of control. If you upset or bother those you inhabit the same property with, it will most likely end up bad for you. As a tenant you should show respect to neighbours, as well as to your landlord. You should not behave in an antisocial or aggressive way with anyone.
8. Ask For Your Property Landlord's Permission Whenever It's Needed
Renters must ask their landlord on any improvements to the property or any of the property inventories. Make sure what your tenancy contract has to say about it. Sometimes a landlord could say no. If you want to have a pet or smoke inside the property – get a written permission first. If you want to have a pet or maybe to have your caravan – consult with your landlord. Make sure you always have your requests in a written form as well as the response.
9. End Your Property Tenancy Properly
If by any reason you wish to leave the property, you must end your rental agreement first. You can not simply leave the key and turn the lights off. It is possible to end it in any given moment, but you must resolve it in a written form, otherwise you might end up liable for the amount of rent, which is due. If the tenancy agreement has not been ended the right with, a long list of legal actions might occur. If the landlord agrees – make sure he has a signature on it. An important aspect of ending a lease is proper handling of post tenancy cleaning. Tenants are highly advised to trust reputable companies, that come with a deposit refund guarantee.
10. Know What Your Privacy Rights Are
Each tenant has the right of privacy. You could stop your landlord of entering your home. Any form of unnecessary interference with the property itself or any of the property inventories, could be treated as a criminal offence. If anybody acting on the behalf of the landlord causes you problems while you're home – you could call for legal actions.