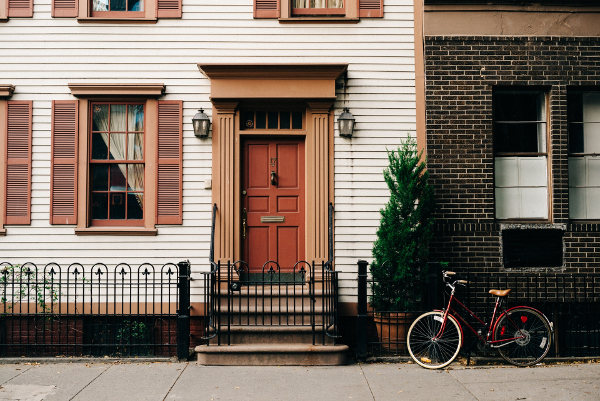 Health and safety is a major part of any landlord's duties. But there are certain regulations that are mandatory and you must be aware of them.
If you're a new landlord, or an existing one looking for essential tips, here are the essential, mandatory laws you need to address.
---
Gas safety
---
With any gas appliance, there's a possibility of a leak. This means it's your duty to carry out an annual check on a property.
However, you can't just do this yourself. You'll need a qualified engineer or fitter on the Gas Safety Register. You can check out the Gas Safe Register to find one. You must ensure your gas appliances have successfully passed a test, and have this on record, prior to anyone using the property. You will have to perform a check once every 12 months.
Again, with each successful check, make sure your tenants see the certificates so they know the property is legally compliant.  Make sure you look into acquiring a gas safety certificate.
---
Fire risk assessments
---
As with gas above, you'll need to comply with the Fire Safety Order. It's a complex issue with different requirements depending on whether you rent flats or houses. The Residential Landlords Association (RLA) provides this fire safety legislation guide—read it carefully to make sure you're compliant.
But you can always consider taking up a health and safety training course to further assist with this issue. Fire risk assessments are notably important right now, so taking the extra time to ensure safety is paramount.
But, of course, your fire checks will require basic requirements such as ensuring fire alarms and installed. They also need to work, so check them on a regular basis.
---
Carbon monoxide alarms
---
Along with the mandatory fire alarms, it's your responsibility to fix a carbon monoxide (CO) alarm in any room that features a fuel source. These can help prevent CO poisoning. As CO gas is colourless, odourless, and tasteless, it's essential to have the alarm installed.
Whether you rent a condo in an expensive London town or a small, affordable apartment all the way in Eugene, Oregon, health and safety is a major part of any landlord's duties. But there are certain regulations that are mandatory and you must be aware of them.
---
Electrical safety
---
Of course, you must also ensure electrical systems are safe. This includes all of the sockets and light fittings in a property. However, this also extends to the appliances included within a property.
---
EPCs – Energy Performance Certificates
---
Before anyone takes residence in your property, you'll need one of these. You'll also have to hand a copy of the certificate over to your tenant. If you don't, then, unfortunately, you can't serve a Section 21 notice. This allows you to have a new tenant.
---
Stopping Legionnaire's Disease
---
Changes to the Health and Safety Executive (HSE) legislation has led to landlords facing a duty to prevent this disease.
From your side, you have to perform a risk assessment concerning any risk of exposure of the disease. Based on this, you can take steps to eradicate the issue and control any future issues.
At the official HSE site, you can find the list of landlord responsibilities relating to this and what you need to do.
---
Property security
---
As a landlord, you can check all the doors and windows in the property. Do they all open and close properly? Are the locks working? These are simple checks you can perform quickly, but they make a big difference in overall security.
This includes extending your checks to the likes of ripped carpets, or damaged flooring. These could lead to injuries (trips, falls etc.) so it's your duty to fix them.
The same goes for more obvious issues, such as electrical wires. You may have broken plus sockets, too, which is common after a previous tenant moves out. So have a thorough check of the property to determine such issues—you can then fix them.
---
Final points
---
Taking on a landlord role can bring in extra money and provide people with a new business or home. But don't fall short with your commitments—being a landlord is hard work. It's time-consuming. You can have bad tenants, too.
Regardless, you have responsibilities and obligations to follow. Many of them are above, but laws are constantly changing and new regulations become mandatory all the time. So, it's important to remain aware and vigilant about mandatory regulations in the years ahead.

Tick Tick Check – Property Inventory Clerks in London