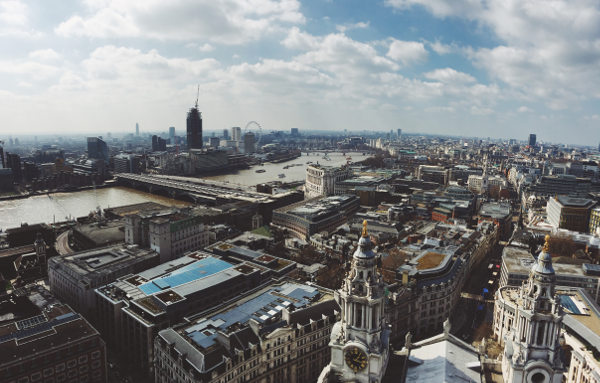 The property ladder can be difficult to navigate, no matter your age or experience. Making improvements is all part of being a homeowner, and in this post, we're exploring ways to add value in preparation for selling. There are specific ways to make improvements to help boost your home's resale value. If you're gearing up to sell, we've collated eight ways to add value to your own home. Catering to different budgets, there should be something for everyone.
---
Small Investments
---
Here we've got 3 simple ways to add value to your home; without breaking the bank or risking your hard-earned cash.
---
1. Open up your hallway
---
Your hallway is the first thing potential buyers will see upon entering your house. Often cramped, narrow and uninspiring, hallways are occasionally guilty of breaking a deal before it really begins. For this reason, you should make the most of the space you have and do your best to make it as inviting as possible. According to The House Shop, you should de-clutter and get rid of loose shoes, umbrellas, and sets of keys. To make it feel bigger, consider hanging mirrors on opposite walls. This creates the illusion of space and will help to distribute natural light.
---
2. Add extra storage
---
Lack of storage can be the bane for many home buyers.
If you find yourself struggling, then the likelihood is that its next owners will as well. You can't go wrong with adding storage, because you can never have too much. In case you need to store your own possessions, while relocation, companies like WhatStorage offer affordable and reliable storage units throughout the UK.
But if you still want to improve the capacity of your home, fixing overhead shelves prevents them from intruding a room's space. If you have any relatively unused cupboards, optimise them for storage by adding shelves, drawers or dividers.
---
3. Increase your curb appeal
---
In order to sell your home, you must first attract buyers inside. That's a tough prospect if the outside isn't enticing enough. At the very least, it should look nicer than your neighbours' in order to stand out. Make sure that all of the windows are clean and your gutters are clear. If you've got painted areas, make sure they're touched up and there's no dry or flaking paint. Consider burgler proofing to add the extra dash of value.
---
Mid-range Investments
---
If you have some money to invest in improving your home, then we've got 3 options for you that are definitely worth considering.
---
Do some landscaping
---
This may sound expensive – and don't get us wrong, it can be. However, if you spend your money wisely, you can add big value to your home without astronomical investment. Make sure the grass is cut and the edges trimmed, and plant in-season flora to make your garden stand out.
If you have any kind of stone tiles or paving, try a jet-wash to have them looking brand new. Many buyers look for a well-presented and spacious garden, so doing everything you can to make this area stand out is crucial.
---
Redecorate and revive old décor
---
Outdated interior design can be a put-off from the outset. A good place to start are your walls – can you give them a paint to update their look?
New wallpaper can also be a winner. Be wary to go fairly neutral if you're serious about selling – you need to appeal to different buyers, and therefore different tastes! Refurbishing old furniture, even if you're not leaving it once you sell up, helps a room to flow better and look more appealing in general. It's all about how your home is perceived to potential buyers.
---
Ditch your old carpets
---
An old carpet can be a huge turn-off when house-hunting. The fibres trap dirt and can damage your house's air quality. They're also breeding grounds for allergens, which may be a problem for people with asthma or pet allergies. Wooden floors seem to be the preferred option for many people now. They're easy to clean, incredible durable, and there are cost-effective options depending on your budget. Laminate flooring is cheaper than solid wood floors, but its durability and range of styles make it a perfect choice for modern homes.
---
Large Investments
---
This obviously isn't for everyone, but to see your home's value increase significantly, larger investments must be made. Here's two ways you can add thousands to the value of your home.
---
Convert your loft or basement
---
If you have the money to invest, this is a fantastic way of adding real value to your home when it comes to reselling. It can create an extra bedroom or another living area, and they're often well sought-after when it comes to property. You could easily double your investment which, although high in the first instance, may prove to be worthwhile when it comes to selling up. You may be tempted to manage a lot of this yourself which, if qualified, is a viable option for saving money.
However, nothing is more costly than having to re-do work that you haven't done correctly. Because of this, it's worthwhile bringing in the professionals from the beginning to get the most out of your investment.
---
Transform your garage
---
Many garages aren't even used for parking cars anymore. More often than not, they're used as extra storage – and can get incredibly untidy in the process. Rather than wasting one of your home's assets, renovate your garage to become an extension to your main home. If attached to your house, it can be a spare bedroom or living area – similar to the loft or basement conversion. If it's detached, it will still make a great home gym, cinema room or man-cave. The added square footage gained can give your home's value a significant increase.
Although this does depend on the region in which you live, it should still be more than your initial investment. As with anything, you should do your research beforehand to be sure.
---