Inventory Services Are Becoming Ever More Needed And That's A Fact.
A property inventory stands for an extensive and detailed property adjudication report of the full contents of a building or a an apartment . This full checklist of all contents of the building, house or apartment under inspection can be used as a proof in a number of situations. If you spend a little bit time on the web, you will come across the term "schedule of condition". Property inventory suffers a lot of fair wear and tear and to monitor its condition is of crucial importance to every real estate landlord. In order for tenancy deposits to be handled fair, wear and tear have to be adequately held on the record.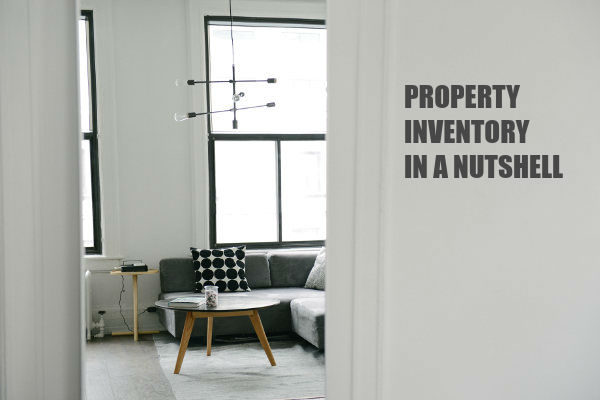 Both property owners and renters often forget or simply choose not to to perform an independent inspection of their housing condition. Such policy leaves both sides more than vulnerable to unexpected costs. A well performed property inventory report could save both sides in case of a tenancy agreement and we all know that takes time and nerves.
How is a Professional Inventory Conducted?
Before the renter moves in his new rental accommodation, an agreement upon the inventory condition has to be achieved and signed before anybody can check in.
Back in the days clerks used to only write down what the property inventory condition is, but in today's modern times photographic and often video footage are needed in order to provide the optimal adjudication result possible. After all – that's the reason you hire an London Inventory Company right?
If the housing has a good cooker, an oven, a good washing machine, considering how easily they get wear and tear, visual proof is a must.
How Often Should Landlords or Agents Conduct an Inspection?
For what the best practices have shown, it is highly advisable form property owner or agent check out the housing condition every 3 months or so. If an inspection is held by the quarter, both sides in the tenancy agreement will have an accurate and precise idea of what the temp of wear and tear usage is. Nota Bene, that the property renter should receive a warning about an upcoming housing inspection no less than 24 hours in advance.
Check Out When the Tenancy Is Done With
In order for your deposit (if you're a housing tenant) to be fully returned, an end of tenancy inventory has to be carried and agreed agreed by landlord and renter. It is not mandatory to perform it in the presence of any of the tenancy agreement sides, but it is highly advisable. You would not want to find out there was a whole in the wall at the moment of the adjudication. In order to avoid and minimize such a risk, have the check before the renter departures. That way you will get a guarantee, that there has been no damage caused to your house or apartment after the tenant is gone. In general, depots are refunded one or two weeks after the inventory has been carried, of course if there have not been any problems.
What if Property Inventory Has Indeed Been Damaged?
Damage is a part of the normal course of being. Sofas, tables and wardrobes are easy to break and often take the most serious of hits. If both the lender and renter have reached an agreement about the type and amount of harm done to property inventory. Once you have a clear idea of what and what and how – estimates are to be drawn up to be fixed. The housing renter has to be informed in both verbal and written from about the amount of inventory repairs. In order to secure the deposit, a proper deposit scheme must be applied in the beginning of the tenancy. It is crucial that you keep them in the loop, so the can refund accordingly.
Sometimes, not all the times, but still sometimes the amount of deposit secured does not cover the full list of repairs done. In that case the ex-tenant has to receive a detailed invoice. Renters often have insurance, in which case the document can serve as proof.
How Peace is Achieved, When Landlord and Tenant Can Not Come To an  Agreement?
Arguments over property inventory condition and repairs are more than common. When an independent and professional property inventory is not present, property owners and renters rarely come to an agreement about property damage. When written proof is absent, both sides are willing to avoid responsibility over repair or replacement costs.
Take precise and descriptive photos of the harm done
Evaluate what is the best way and price to fix those.
Grant the Tenant/Landlord a written notice
All arguments over property inventory damage are to be taken care of by alternative dispute resolution service. Both the real estate owner and renter should come in contact with a representative of the scheme used. The tricky part is that if both sides have chosen the service, they have no other choice but to comply with whatever its decision is, which means you could not go for a court dispute. If you happen to disagree, the scheme service provider should go to to council court. For more precise information you could check the Inventory Management Explained website.
Should I Hire An Adjudication Service If Property Inventories Do Not Include Any Furniture?
It is highly advisable that you do. Any single real estate can suffer severe damage due tenant use beside its furnishings. To mention a few, that goes for sinks, carpets, wooden floors, walls, ceilings, bathrooms and etc. Without a proper property inventory, the chances are at least on of the listed inventories will require some form of repair or replacement.
Independent London Property Inventory Clerk Professionals
To contact and hire an established property inventory services provider has to offer a number of benefits. Not only you can rely on an experienced adjudication professional but you will save both time an money compared to all potential risks. Rental accommodation can be properly insured only when properly accounted both in the start and end of tenancy.
A detailed and descriptive property inventory report can be a vital evidence and help you solve problems and situations, which otherwise would cost you a great amount of time, energy and funds.